About Us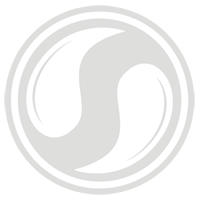 Irriga System® has a strong scientific and technological base, which offers a wide range of services for irrigation management and monitoring. The system is extremely practical, functional, efficient and easy to use. It recommends the correct daily irrigation water depth to be applied, and has the ability to schedule irrigations for the next 7 days.
To your knowledge, Irriga System® is one of the best irrigation recommendation tools in the world. It reduces non-beneficial water use by recommending only the required irrigation water depth to fulfill the crop water requirements, adjusted by soil physical characteristics, irrigation method and system, on-site measurements and meteorological data and weather forecast.
History
The company behind the Irriga System operates in monitoring irrigated areas in several countries: the service is available in Brazil, Paraguay, Argentina, Uruguay, Mexico, United States, Hungary, Romania and Slovakia. Major agribusiness companies contracts our service to immediate aggregates value to the their production system, reducing the difference between planned and obtained crop yield.
Irriga System® started its activities in Switzerland in the spring of 2014. We chose to be in the heart of Europe, with local agents deploying our services in both Western and Eastern Europe. We continue our pursuit of perfection and we aim to provide the best service to our customers worldwide.
Mission
To offer users and growers an irrigation management service that is practical, functional and precise, to control their irrigation, while increasing crop and water productivity, reducing water and energy consumption and contributing to environmental sustainability.
Vision
To be the leader in the areas where it operates, focusing on a quality service, while seeking partnerships with renowned companies, promoting optimum use of water and energy resources, and emphasizing a sustainable development and continuous investment in new technologies and processes.
Values
| | |
| --- | --- |
| Customers: | Our customers' satisfaction guarantees our continuity. |
| Quality: | Quality and ethics are mandatory in all actions. |
| Management: | Undertaking, responsible, innovating and participative management, aimed at interpersonal relationships, environmental balance and growth. |
| Technology: | A permanent investment in technology and innovation is our key competitive advantage. |
| Relationships: | We aim to develop long lasting relationships with all stakeholders, based on moral commitments, ethics and full transparency. |
| Sustainability: | We strive to a balanced economic, social and environmental sustainability. |